Consistent, Thorough, Beautiful Work!
The gardencraft team is relentlessly committed to leaving the planet (and your yard) a better place than we found it!  We encourage our clients to make the most of their outdoor spaces.
This commitment extends to every facet of what we do; whether it be an honest appraisal of an existing landscape, a fair and realistic estimate of costs for a project, or our willingness to respond to any issues related to our activities on a property in a responsible manner.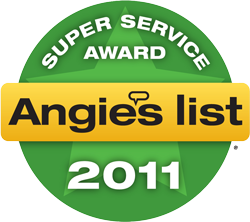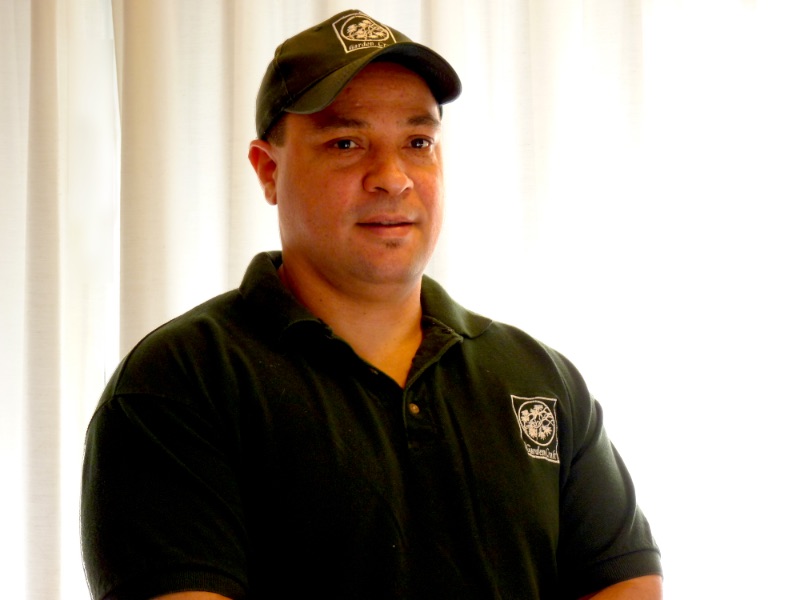 Owner Statement
Born and raised in Paris, France, I developed a keen sense of aesthetic for a beautiful and well maintained garden from an early age.
After moving to the Pacific Northwest in the mid eighties, I went to work for one of the premier award winning landscapers in the Seattle area, Hendrikus Schraeven, whose clients included a who's-who of Seattle luminaries.
A 4 year Stint at Swanson's Nursery in Seattle (the Nordstrom of nurseries!) followed, in which I received an education in ornamental plant identification, selection and culture, working with such industry experts as Scott Connor host of a weekly gardening radio program on AM 1090.
The broadening of my depth of knowledge continued, when I went to work for John Turnbull, owner of a landscape maintenance company and husband of Cass Turnbull, popular author and founder of Plant Amnesty in Seattle, we serviced many high profile clients and worked on some of the most illustrious estates in the area.
After moving to Portland in the mid-Nineties, I went to work for Organicare Inc. (now Davy's Tree Service), as a licensed spray applicator and I.S.A certified arborist, identifying plant pathogens, disease and insect problems and implementing solutions to them using Integrated Pest Management and organic/safe means of control in addition to providing turf management solutions (organic fertilization, disease/weed control) for a roster of clients numbering in the hundreds at any one time.
A one year stay at Teufel Inc., one of the largest commercial construction outfits in the Pacific NW, as a staff pest control specialist convinced me that I preferred to work for a smaller company!
I migrated to Concept Landscapes in Hillsboro, OR for a couple of years, where, in addition to being the maintenance staff supervisor, I assisted on many construction projects and further rounded out my education in irrigation installation, hardscaping and other facets of the construction trades before deciding to start my own Company.
The depth and breadth of my experience in so many aspects of the industry I believe, makes me uniquely qualified to lead an organization dedicated to the promotion of sound and sustainable gardening/landscaping practices, with a courteous and knowledgeable approach.
Testimonials
After researching several landscaping companies and having 2 tell me they couldn't work with me because my job wasn't big enough, I emailed Al.  He responded promptly and we set a time to meet and assess my project.  Al arrived promptly and didn't seem put off by the size of my project.  We agreed on a price and two weeks later, Al and his crew started.  I had river rock, several bird's nest bushes and an arbor vitae torn out and had the soil amended.  Al took my designer's ideas and improved on them giving me a wonderful start on a great sanctuary garden.  I plan on doing some landscaping to the front of my home and will be calling Al back for that job.
Jeanne S, May 31, 2011
I saw all the good reports regarding Al and GardenCraft so I sent an e-mail with brief description of two properties, asking for an estimate for basic lawn care.  He responded promptly with a very reasonable estimate.  We agreed via e-mail that the properties would be taken care of every 2 weeks.  His crew does an excellent, thorough job and - importantly - they are very efficient.  I get e-mailed a bill once a month.  Couldn't have worked out better.
Rachel B, April 22, 2011
Al has done all of my patio work over a series of years. This last phase was to install a circular patio, walkway, and remaining pavers around the workshop Member Comments: Al has always been awesome. He has a good crew, he treats everyone pretty well, and does what is needed. The first phase was to install pavers on a parking area and walkway, the first half of a patio and prepare a place to park the garbage cans. Phase I went great, I reviewed that already. Phase II was also great. The work needed was to prepare the area around the workshop to place pavers, the walkway and flagstone. His crew works fast, efficiently and are always friendly. Al picks up the pavers and flagstone as well as other materials for me. No needing to coordinate this that and the other, Al takes care of it. We needed to install conduit after they dug the dirt so we did some coordinating there. Circle pavers went in first, then the surrounding pavers, the walkway with border and the flagstone around a planter box and fig tree.  The work was great, price is great and the patio looks great several years later. I love working with Al!!

Rebecca K, April 5, 2010
Albert Esterly is the owner. I love Albert.  He is very responsive and he only does it as often as it needs to be done.  He's not pushing to have him around so that he can make some money.  Unlike my previous lawn person, he charges according to how much time it takes by his people.  If the grass doesn't grow very much and if they are able to run around and finish it in an hour, he charges according to that.  I've had visits from him that were $45 were only $30 because the lawn didn't need a lot of stuff.  If it's growing a lot and a lot more stuff needs to be done, then it's a bit more.  His billing is under estimating the amount of time that his people spend here.  He's very honest and accommodating to my needs.  I appreciate it a lot.  I also like the way he bills.  He bills once a month and he does it over the internet.  He sends an e-mail and so forth and that's very convenient for me because I don't have to be here.  At the end, I can just wait for the bill to come in and send off the check.  It makes it more convenient because I don't have to schedule myself around his lawn mowers.

Charles W, January 24, 2012
Little picture: On this date, Al and his crew renovated the yard at my new home, specifically pruning trees and shrubs, removing unwanted plants and hauling away the debris. Mr. Esterly is a careful and conscientious gardener and business owner; his crew is timely, extremely careful of the landscape and fabulous at leaving a clean work area. I will be using them for installation of new hard-scape in the coming year.

Big picture: after much trial and error at my previous home I found a card at my local coffee shop for Gardencraft, and I liked the name and had nothing to lose. I hit the jackpot - in the 5 plus years I have employed Albert Esterly and his crew, I've never regretted the call. What I like above and beyond the excellent service is his willingness to walk through the yard and encourage me not to uproot plants - to 'wait and see' whether it will come back, for instance. Wonderful locally owned business!

Kyenne W, January 27, 2011
Al and his team did a great job. Al is very knowledgeable and knows what he is doing. They took the time to make sure it was done right (excavating the patio to the right depth, leveling it with a slight slope for drainage, and perfectly matching the pavers to the height of the driveway). The stone edging took some innovation and it came out spectacular. Times when Al wasn't on-site, we had to watch a little more carefully to make sure things were done right, but Al was very flexible and willing to redo things that weren't satisfactory. His first priority was always making sure we were pleased with the project. The final product is gorgeous. We would definitely recommend this company.

Randa G, July 5, 2007